Testimonials
Attorney Klug was my third and final attorney during my lengthy divorce procedure. I hired Attorney Klug to represent me after the 5 year period of alimony expired and my case was to go back to Family Court for review. At this time, I needed a strong and aggresive attorney going forward. Attorney Klug was very professional, knowledgable, and prompt. She along with her staff were very helpful and well organized. I was always kept up to date with any information that I needed to provide. Attorney Klug continued to represent me right through final Mediation coming to an agreement, and avoiding the appeal to the NH Supreme Court. I would recommend Attorney Klug to anyone that is in need of a good, professional, and knowledgable Attorney. Thank you for all you have done to get me through that."" -- S.C., NH 2020

" I would highly recommend Attorney Klug if you are in need of an awesome lawyer. She was there for me throughout the many challenging months of my divorce and the months after. Attorney Klug was always very professional in and out of the courtroom and fought hard for me. I could not have chosen a better lawyer." -- A.B. 2019

"Professional and Caring Unfortunately I had a messy divorce which lasted several years; however, I was glad to have attorney Klug in my corner. She did a great job helping me understand the legal process, listened carefully to my needs and represented me honorably in court. I would work with her again for certain." ~ R.F. January 27, 2017

"Throughout a very difficult divorce and dealing with the explosive temper of my ex, Attorney Klug always remained professional and presented me with the options available, explaining each one. As we progressed through the process of the divorce, she explained the next steps and possible outcomes. Additionally, she kept my financial situation in mind, keeping costs to a minimum."
"Thank you for your guidance, support and professionalism through a very difficult time in my life."
~ C. Martin Weare, NH
"Attorney Klug has been and still is one of the best attorney's out there in the field as far as
I'm concerned. She knows how to "play the game" and with her knowledge, wording and professional
attitude, she really knows how to get the job done. Not only does Attorney Klug just get the job done,
she also makes sure that you always understand every part of a situation, and doesn't specifically
tell you what to do like most attorney's would, but gives you options and will guide you to the best
decisions. Ultimately, you always have the final say which is the way it's supposed to be. "
"Attorney Klug is an excellent resource for information and is always easy to talk to even if her
day hasn't been exactly peachy. If it wasn't for Attorney Klug, I would still be in a position of fighting a
losing battle in what I thought was a no win situation. Thanks to Attorney Klug, I now have guardianship
of my daughter back, I get to see my daughter on a regular and consistence basis, and finally after over a year, with Attorney Klug by my side every step of the way and still continuing to be, I have a permanent
schedule. I will always refer Attorney Klug to everybody and anybody that needs an excellent and
a "shark" of a lawyer, with a great deal of endless knowledge and professionalism." ~ Josh - Derry , NH
"Having my marital home sold per the final decree was one of the last big hurdles that I needed
to overcome following my divorce. I had waited eight long years since the divorce for my home to sell
(which my ex-wife was still living in.) Wondering the whole time how I would fair when being handed my
check for the equity in the home."
"It was the Monday prior to the closing (the closing was scheduled for Friday morning at 9am.)
I received a text message from my ex-wife at 8am on Monday morning. She was at the Courthouse with
her attorney, and they were filing a petition for ex parte attachment and were trying hold up the entire
portion of my equity in the home – four days prior to the closing. I was at work, I knew I had to get down
to that Courthouse with something, or she would get her attachment granted and it would be another
uphill battle to even see a dime of the money I was owed. My wife called Attorney Klug, with no time to
spare. Attorney Klug was concise in telling us what we needed to put in our objection – she helped us
sort out all of the claims my ex was making so we could get a document prepared and brought down to
the Court within the hour. I arrived to the Courthouse, objection in hand – much to the chagrin of my ex.
After waiting four hours for the decision – I found out that my ex had failed in her last minute effort to
take my earned equity in the martial home."
"Attorney Klug made it possible for me to rightfully (and finally) obtain my Court ordered share
of equity in the final decree. She helped me clear that last HUGE hurdle and move on into the future.
Whenever I need sound, logical and concise legal advice, I will turn to Attorney Klug. Thank you!"
~ Jeff B, Manchester, NH
Private Practice
Free Consultations; learn your rights and options for free!

Phone and Personal Consultation options available.

Meetings in Hooksett or Manchester Available.
Read more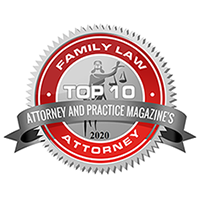 Klug Law Offices, PLLC
Aggressive and Attentive Legal Services
37 Bay Street
Manchester, NH 03104
(603) 606-2078